4 creative ways to promote your interior design brand on Instagram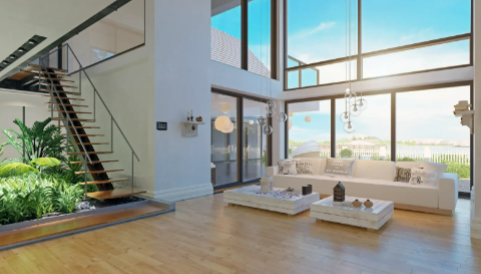 In recent years, Instagram has become an amazing platform for interior designers to showcase their work and get new clients. It's also an incredibly cost-effective way for you to market your business and build your brand. Currently, Instagram has over 1.3 billion active users, which means you can easily find your target audience on this app alone. 
But social media marketing can be a lost cause if not done properly. There are plenty of great, free tools on Instagram that you can use to build your interior design brand. However, it's important that you use these tools effectively to reach your audience. If you don't, you'll get lost in a crowd of other brands and businesses.
In this blog post, we've compiled a list of creative promotional strategies for you to market your interior design brand on Instagram. Let's take a look!
1. Curate an aesthetic Instagram grid
Interior design is all about putting together products to create a unique blend of colors and tones that look pleasing to the eye. Show people that you have an eye for aesthetics by posting your work on your Instagram. This will also give potential customers a chance to see the kind of work you do and decide whether or not they want to work with you. 
Most people who visit your page will not have the time to look at all your posts individually. You need to give them a sense of your style as soon as they click on your page. To do this, you can try posting multiple single images that all come together to form one giant image. This image can be a recent project that you did for a client. It should perfectly encapsulate your aesthetic sense and style.
Make sure to pair these types of photos with promotional posts as well so that people have an idea about your pricing and offers. You can create really pretty promotional posts using online tools like PosterMyWall. Here you'll find tons of Instagram post templates that you can customize and post to your own page. 
2. Let people in on your thought process
A lot of the time, people will have ideas about what they want their rooms to look like, and they'll want you to listen to their opinions and implement them. Show people that you're a designer who listens and is willing to adapt to customer needs. 
The way to do this is to let people in on the thought process behind different projects. Post a photo or a series of photos of a particular project. Then, use the caption to show people how you came up with the concept for the design and how you went about implementing it. Mention your customer and how their ideas were incorporated.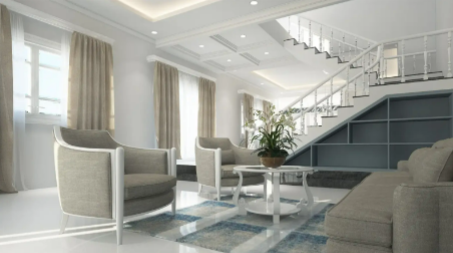 In this way, you'll be able to add a personal touch to your page that will show potential customers that you're easy to work with and committed to bringing other people's ideas to life. 
3. Use Instagram stories to get follower input
Get to know your followers and learn about their preferences. This way, you'll be able to optimize your services according to their needs and better adapt to them. Interactive stories are also a great way to boost engagement online and increase your overall reach. 
Here are a few ways you can use your stories to interact with your followers:
Post photos of two different designs and ask people to pick their favorite using the poll option

Show behind-the-scenes videos of you working on a project

Do a Q&A and ask people to send in any questions they have about setting up their own rooms 
You can promote your little Instagram story activities through special posters for your story. This way you'll get more people to tune in. You can find some fun Instagram story templates on PosterMyWall. 
4. Use the right hashtags
As an interior design brand on Instagram, you need to make sure that your work is being seen by the right people. If you have a physical store, you will want to ensure that people living in that area know about your brand. Similarly, if you're looking to get the attention of enthusiasts of minimalist interior design, you will need to make sure your posts are showing up on their explore pages. 
The best way to reach your desired audience is through proper usage of hashtags. After you post a promotional post using one of PosterMyWall's professional services flyer templates, add relevant hashtags to the caption. If you're offering kitchen interior design services, write "#kitchendesign". If you're offering your services in a particular location, write "#locationinteriordesign". 
Be as creative as possible with your hashtags. And add as many hashtags as possible. 
Final thoughts
Building a brand on Instagram can help you gain a dedicated following and increase your reach. The more you personalize your brand, the more people will relate to it and want to work with you. So use your Instagram grid and stories to create an authentic and creative interior design brand, and set yourself apart from the competition.