Best WordPress Plugins for Digital Marketing
WordPress has been described as one of the most utilized Content Management Systems in the world today. Studies have shown that about thirty-five percent of websites on the internet today are built with WordPress. Let's see about the best WordPress plugins for digital marketing.
Part of its popularity emanates from the fact that it uses PHP and MySQL, two underlying technologies that allow for posts with dynamic content, and supports a host of plugins.
On the other hand, digital marketing has proven to be unavoidable and invaluable for most marketers. A large number of people are constantly searching for tools for digital marketing. Since WordPress is the underlying principle behind most websites, a large percentage of those people are just regular marketers like you.
We will be discussing the 5 best WordPress plugins digital marketers of WordPress should know. But before we continue, let us cover some basics in the world of digital marketing. You should know that digital marketing is more than posting content and promoting them on social media. There are many areas that digital marketing covers, but some of the top areas are;
Lead capture.

Data visualization.

Analytics.

Optimizing forms for registration.

Search engine optimization.

Website visitor observation and behavior.
Best WordPress Plugin for Marketing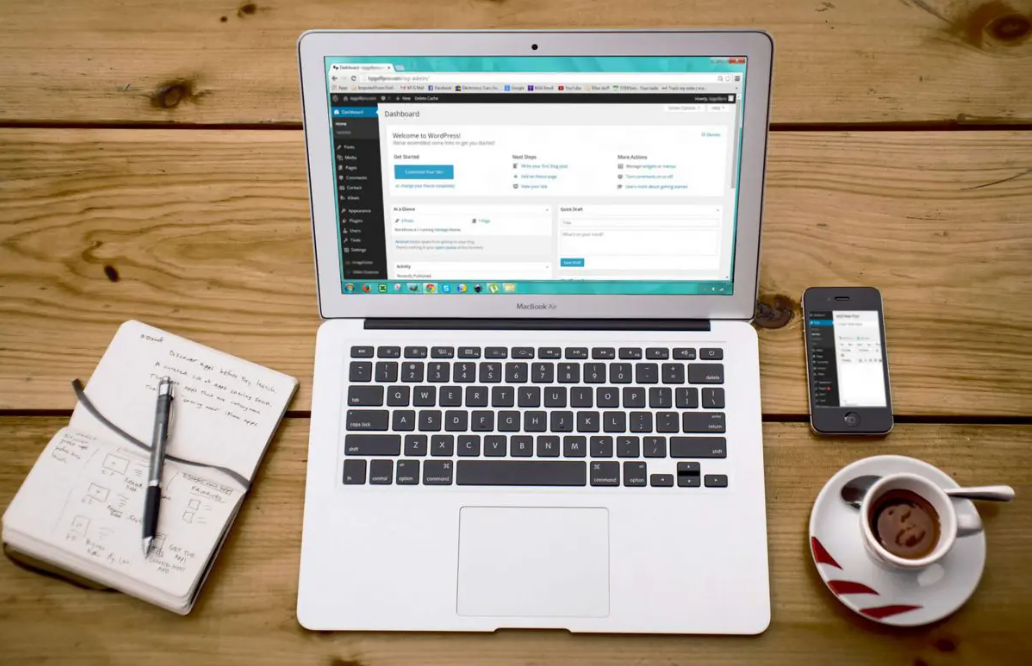 Going straight into business, some of the best digital marketing WordPress plugins are;
OptinMonster
This plugin specializes in building pop-ups for the growth of email lists. Growing email lists is one of the yardsticks for measuring digital marketing strategies. If you are a WordPress digital marketer, OptinMonster should be one of your greatest weapons.
Also, this plugin helps to capture leads, and it is essential for website growth and marketing. It does so through pop-ups conversions at a high rate. It also allows the marketer to create pop-ups for visitor interaction. 
The wonderful thing about OptinMonster is that it does not affect the speed of the website. It also provides a neat integration with more comprehensive ranges of CRMs, leads backup and storage, analytics, and A/B testing. Having over one million installs, you can tell that it is essential for digital marketers.
NextScripts 
This is a WordPress plugin that allows users to post articles on different social media platforms. These posts are usually white-labeled. What most websites suffer is poor engagement, even though the blog may be significant. 
With this particular plugin, that problem can be solved. As a site owner, you can always maintain control over different aspects of your message. You can always run the process automatically or create captions by yourself.
It also offers good customization for different platforms. Because of this unique feature, all your posts can become personalized and can now get clicks. It has a lot of installs and even a pro-version. This stresses its effectiveness.
Jetpack
This plugin helps to keep the website secure. It also accelerates the speed of the site and allows you to manage it from anywhere. Ease of management, Site security, and performance boost are critical parts of any efficient marketing strategy. 
Jetpack offers all of these, plus site protection from spam filters and brute-force virus attacks. But that is not all; it can help back up your site in real-time, detect malware, and solve related threats. This is all possible due to the presence of VaultPress.
It also boosts performances, making the site load faster, giving visitors better experiences. This plugin also provides users with advanced analytics, an ad program that is well-rounded and can be integrated with the mobile apps of WordPress. If a plugin has over five million installs, you best believe it is a great one. This link https://www.business2community.com/cybersecurity/6-tips-for-securing-your-website-02418404 has more on securing your website. 
Akismet
This plugin is practically for anti-spam in WordPress sites. It goes through all comments and posts on a WordPress website looking to detect spam. Marketers always want people to comment on posts and articles they have uploaded. This is a sign that your content or post is genuinely engaging. 
However, you should note that spammers would make posts to hurt or reduce the site's authority. Akismet will help take care of that problem, filtering out comments that are spam. This is possible due to its global spam database.
It also has user-friendly features which give users better control of their posts, comments, and content. Akismet detects spam threats and eliminates them without you knowing it. Nothing can go wrong when you have a plugin that has over four million installs on your WordPress site. 
ThriveLeads
This plugin allows marketers to converse optimally and generate better leads. With this plugin, you can create different opt-in forms up to the tune often. Also, it will enable you to segment your visitors accordingly and display offers specifically to them. 
This unique feature spikes the site's conversion rate. It also contains a usable A/B engine to test forms. With this engine, you will be able to know the different types of forms suitable for different visitors and locations of your site.
WPForms
This is an advanced plugin for form building in WordPress sites. When it comes to making optimized forms, no emphasis is too much. This is why digital marketers are always searching for the best tools. This plugin can top the list of the best tools around. 
Asides from form creation, this plugin can also provide custom captcha, signature inclusion, logic-based fields, spam protection, and much more. WPForms can also be integrated with Stripe and PayPal for payment collection forms. With WPForms.pro, there are even better features. It has amassed over three million installs and counting.
Rank Math
This is a WordPress plugin that optimizes search engines. It comes with features that help make sites more SEO-friendly. Every digital marketer is perfectly aware of what SEO brings to the table. Compared to other outlets for visitors, the quality of traffic is usually higher. 
To reap the benefits, one must constantly optimize, and that is the work of Rank Math. This plugin is so intelligent that it can effectively optimize content while you use the time to do other things. From suggestions for internal linking to schema markup, this plugin can improve every SEO strategy outlet.
It also has a module-based system and carries out an in-depth analysis of content to make it easier for your content to be seen and appreciated by site visitors. You cannot doubt the effectiveness of something that has more than four hundred and fifty thousand installs.
Conclusion
They say a car is only as good as its driver, right? This is the case when it comes to WordPress plugins also. If you are already good at digital marketing, having some of the tools listed above can also help boost your skills. Sharpen every aspect of your digital marketing skills because the more you learn, the more you will learn; it is that simple.