PlayStation Account Management: Let's Get You Through Everything!
Don't you know how to create and manage your PlayStation account? Don't worry. Here in this article, we will guide you through the detailed step-by-step process of creating a PlayStation Network Account. In the later part of this article, we will discuss PlayStation Account Management, how to control your kid's PlayStation account, set up a login and log out, remove adults, and several essential things. So, be with us and keep your eyes on your PlayStation screen. Get the system handy, and let's get you started.
How To Create A PSN Account?
Do you know you can use several ways to create your PlayStation network account? If you don't, don't worry. We have given you the easiest and most practical ways to make your PSN account in just a few minutes. 
Things To Consider For Creating a PSN Account:
You may want to create a PSN account on the computer, PS4, PS5, PS3, PS Vita,  or PS TV. That is why there are certain things to consider depending on your system type.
For computers, visit (Sony Create New PSN Account Page). First, you need to open the browser and visit this page. It will ask for some personal details, fill it out and see it created.

If using a PS5, choose Add User, Get Started, and Create an Account. The following process is the same for all systems filling up the details.

For PS4, navigate for New User, create A User, and see what happens. It will ask, "New To PSN?" Then make your account.
How To Create PSN Account On Different Systems?
The above section was just an introductory part on creating a PlayStation network account on different systems. First, let's get you through the detailed process.
Create PSN Account (Computer):
We know that creating your PSN account on the computer lets you download games and streaming apps to watch movies and TV. So here are the steps to follow.
Open your preferred browser on your computer.

Land to the page (Sony Entertainment Network Create A New Account Page).

Fill out the details like email address, date of birth, and location, and choose the password. 

After that, choose I Agree & Create My Account.
Note:- when you create your PSN online ID, you can't change it in the future. It will be linked to your email address for a lifetime and create your account. 
 Will receive an email with a verification link. So, verify your email and complete the steps it shows in the display.

Go to the official page again & and choose Continue.

Select your online ID that others can see while playing.

Choose Continue and update your details, location, security questions, and other information.

Click on Continue on the screen and choose Finish.

It will display the message "Your Account Is Now Ready To Access PlayStation Network."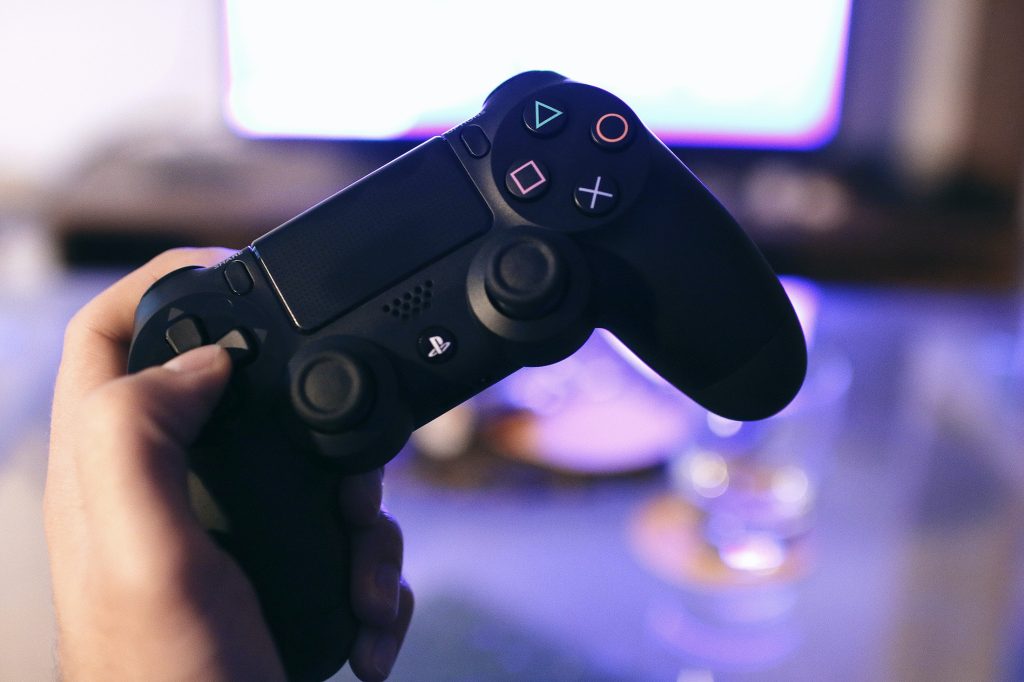 For PS5 Users:
On the home screen, choose Add User.

Choose to Get Started.

Agree to Terms Of Use.

Choose to Create An Account.

Fill out the necessary details.

Verify your email address.

Sign in with an email and password.

Or use the PlayStation App.
For PS4 Users:
On your activated controller's console, choose New User.

Choose to Create A User.

Accept the agreement.

Press Next.

Choose New To PSN?

Choose Sign Up Now.

Submit the details on the screen.

Press Next.

Choose Your Avatar. (Changeable In Future)

Create Your PSN Profile.

Enter Your Username and public details.

You can allow it to automatically fill in the details through Facebook or enter new information.

Setup Privacy Settings.

Accept the terms of service.
For PS4 Users:
Go to the menu.

Open PlayStation Network.

Go to Sign Up.

Create A New Account.

Choose Continue.

Enter your details.

Accept the terms of service.

Enter email and password.

Press Continue and select and ID.

Choose Continue and enter your gender.

Do you want to receive any news? Allow it or not. (It will share your personal details with partners)

Choose Continue and see a summary of your details. 

Edit or change details or choose Confirm.

Sony will send a Verification Email. Verify it. 

Log in to your new PSN Account.
For PS Vita/PS TV Users:
Go to the home screen.

Choose the Settings Icon.

Select Start.

Select PlayStation Network.

Choose Sign Up and fill out details.

Follow onscreen instructions.
The account is ready!
PlayStation Account Management:
If you don't know some crucial things about PSN Account Management, here we go with it. Maybe you want to control your kid's PSN Account or learn how to manage PSN Accounts. Then, we will cover everything in the following sections.
Things You Can Do By PSN Account Management:
Set your family PSN accounts

Being a family manager

Add new child family members

Add adults from family

Remove family adults

Appoint guardians/parents
Family Manager:
Before setting up your family on PSN, you must have created an adult account before your child's account. The first adult that makes an account is the family manager. This account can do the following.
Managing playtime

Control purchases (from the family wallet)

Control the access to games, apps, and videos.

Disabling voice chat, text, or video messages.

Blocking user-generated pictures, streams, and videos.
Appointing Adults:
PSN Account Management includes appointing adults to your family. This option lets the user change or sets new controls for child family members. Both PS5 and PS4 have parental controls that allow you to manage playtime.
Add Child To Family Members:
PSN account managing activities include adding new child members to the family. It consists of the following steps.
Sign In (account management)

Go to family management.

Add a family member.

Choose Add New Child.

Enter the details of that new member.

Click on next.

Accept the user agreement and press on Continue. 

Follow the following onscreen instructions.
Both PS4 and PS5 allow adding family members.
Adding Adult Family Members:
Sign In (account management).

Go to family management.

Choose Add Family Member.

Choose Add and Adult.

Enter their details.
Both PS4 and PS5 lets you do it.
Removing Adult Family Members:
Sign In (account management).

Visit family management.

Choose an adult family member.

Choose to remove family members. (If you remove someone from their parents or guardians, they also lose their parental controls).
PS4 and PS5 both have this feature.
Appointing Guardians Permission:
Sign In (account management).

Select family management.

Choose your adult family members, and click on their checkbox of parents/guardians.
Have Issues While Accessing Your Account?
You may be looking for PlayStation Account Management to learn how to access your PSN account. Here is the process to recover your account if you don't have access to your PSN account.
Go to Reset Password or choose any of the following. 

Forgot Password?

Forget Email Address?

Have password and ID, but can't sign in?

Maybe somebody's using your account.

Issues with two-step verification.
Reset Password:
You can reset your password as given in the onscreen instructions or steps when you have forgotten your PSN account's password.
Forgot Email?
Go to PlayStation Purchase in your email inboxes, spam, and junk folders. Still, having an issue? Contact us at PlayStation Support.
Can't Sign In?
If you remember your ID and password but still have Sign-in issues, check if the verification is pending. For example, you have received a verification mail, but you forgot to do it. Do it, and access your account.
Having Other Issues?
Check for your PlayStation system and its updates. Many times, when you don't have an updated system, it may have Sign in issues. 
Visit the console.

Check for PlayStation system software (PS4 or PS5). 

Update it if not.
Any Connection Issues?
People look for PlayStation Account Management when they have connection issues. You can turn the console and router off and off to fix the connection issues.
Be online and sign in through Account Management online. If it's not possible, you might have suspended your PSN Account. 
Account/Network:
To use PlayStation Account Network, you must have an active account with a strong internet connection. If not, it won't work, and if you still have an issue, you must choose "Sign Out Of All Devices."
This must have solved your connection issues because some people also have problems with physical access to their PlayStation console. That's why we suggest signing out of all other devices and PlayStation.
Sign In (2-Step Verification):
PlayStation lets you use two-step verification. First, keep it activated, and you only need your account's password and a verification code. Then, the authenticator app sends you that code on your phone via text message. 
However, you must choose it and activate it through onscreen instructions before setting this feature activated.
Wrapping Up:
Have you understood all the essential PlayStation Account Management tips and tricks? You must have learned many things about PlayStation and PSN accounts by following this article. If you don't have your activated PSN Account, you can follow the steps discussed in this article according to your hardware system and create one. If you want to make changes to your PlayStation Account Network, you can do it through PSN Account Management types and tips. If you still have any queries, let us know.