Why You Should Choose Custom Web Development and Custom Website Design
Business practices do not remain the same over time. This is why major players in companies are supposed to keep track of the newest trends. This will help them adapt to the changing times and stay afloat and even thrive. Let's see why you should choose custom web development and custom website design.
For instance, the founder of a Fortune 500 company discovered something very important. He realized that no business can make major strides without the internet in this day and age.
This was his conclusion after critically analyzing the growth of his company in the last 2 decades. For more about this, you can read this.
Speaking of maximizing the internet for business operations, there are many sides to it. However, one of the most important of them all is having a company website. This digital platform will enable you to have a voice and project your brand to your potential customers.
There are 2 ways you can go about this. You can either make use of a ready-made template or go for something custom-built.
Opting for a ready-made template comes with some benefits to be candid. For instance, it is more likely a cost-effective approach judging from the initial cost. But truth be told, businesses do not get the best experience with it.
The best option is the development of a custom website. This offers you the best online experience in the long run. This has been the experience of many businesses that opted for it. You can also have the same success stories.
You should keep reading to know more about this. This is because this article will stress some of the importance of running a custom-built website for your business operations.
What Is Custom Web Development?
This is the professional practice of creating a website that takes into consideration the business needs and peculiarities of the client. The development of the online platform is more concerned with the client's business operations and how the intended website can help.
For instance, a custom-developed platform for an online retail store will be different from an information blog. To develop a custom web platform, the developer needs to have a good understanding of the needs of the client.
It is this knowledge that will help him come up with the right website. So, you should make sure your developer is interested in your business operations if you want a tailor-made option. If you were interested in finding out the differences between website templates and custom websites, now you know a major difference.
Why You Should Get a Custom Website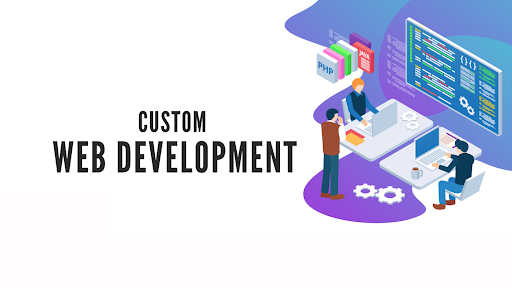 Listed and explained below are some of the reasons having a custom website developed for you is a good idea:
Higher Return on Investment
Many people shy away from custom-designed websites because of the cost of having them developed. Frankly, it costs more. However, this is not enough reason to rule out the need for it.
The reason is that you get value for your money with this option. But more than that, you will recover everything spent on developing the website and more. This is because a properly developed one will give you nothing short of a head start in the market.
It will digitize your brand's uniqueness and make you the focus of your customers and even competitors. Speaking of one that is properly developed, you can visit https://iias.ca/website-design/custom-web-development/ for more information.
Maximizes Your Brand's Uniqueness
One of the biggest downsides of using web templates is how your business peculiarities are not (fully) taken into consideration. The reason is that it is built with the intention of an off-the-shelf product. As a result, it is supposed to benefit more users passively than fewer users actively.
The irony is that the biggest failing of web templates is the biggest highlight of custom-developed websites. With web templates, your worry is integrating the uniqueness of your brand. Well, this is even what makes using a custom-developed website the better option. It is the same with opting for custom-developed software rather than an off-the-shelf option. For more on this subject, you can click here.
Progressiveness
You should have progressiveness in mind when deciding between web templates and the option we are recommending. Regarding the progressiveness or further development of your website, you stand a better chance when your platform is bespoke.
You can expand and integrate better ways to make your platform what it should be. Frankly, this is very difficult to achieve with web templates. So, this is one of those reasons we suggest you opt instead for a specially developed platform for your business.
Conclusion
Is a custom-developed website worth it?
Yes, there are many benefits of a custom-developed website and we have explained a few of them in this article. This is regardless of the cost of hiring a service provider to come up with the right online platform for your business.
For the record, some custom web developers are very considerate in their charges. So, this is not always a problem. However, you have to prioritize quality over quantity when dealing with these professionals.